The Five Wits' storefront, est. 2021, Witshold is a pottery studio and craft shop on the banks of Flower Brook in Pawlet, Vermont. Currently we've got our teas, marimos, books, and our handmade pottery and jewelry for sale there.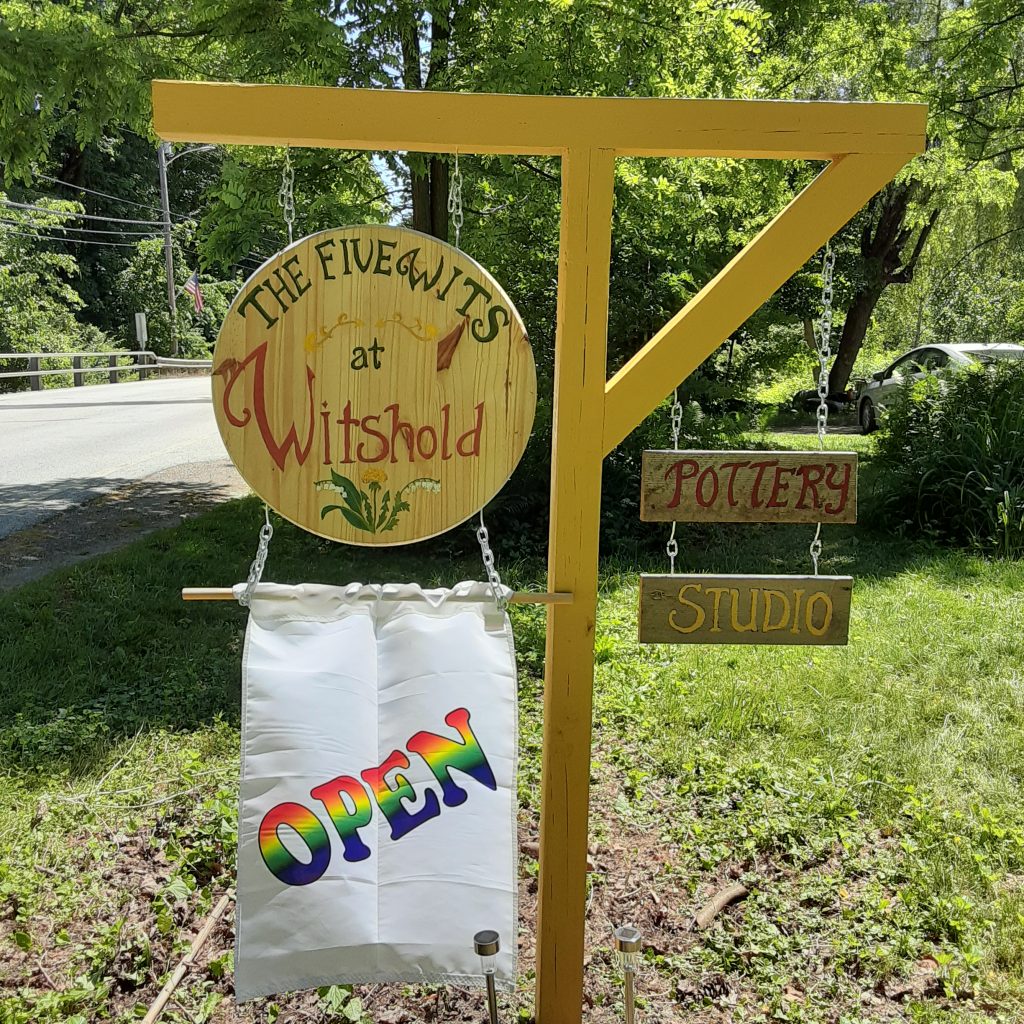 You can email us with questions about Witshold at witshold at gmail dot com. You can also find us on Facebook and TikTok.
Hours
We're temporarily closed in 2023.
Location
378 VT Rt 133, Pawlet, VT, 05761

Facebook